Nightcoaster's Sports Page




Figure Skating

For those of us who love figure skating, there's no better place to go for info than SkateWeb
Stars on Ice is a great show to watch if it comes anywhere near where you live!
The following photos of figure skaters are all copyrighted by J. Barry Mittan.
| | |
| --- | --- |
| | |
| Nicole Bobek | Jennifer Karl |
Gymnastics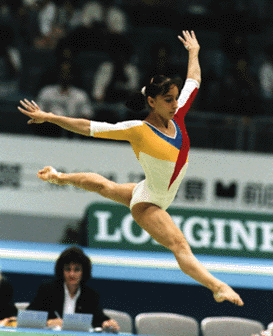 Gymnastics has become just about as popular as figure skating lately, and since I love them both... For American gymnastics, the place to go is the USA Gymnastics
page. Also, be sure to check out the International Gymnast Magazine . Here are some pics I took at the U.S. Gymnastics Championships in Indianapolis in 1998.
And, of course, there's always

for those fans of cheerleading.
If you like gymnastics, you might want to take a look at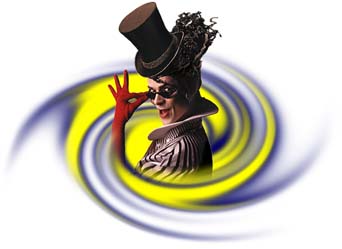 Cirque du Soleil
It's a "circus", but so much more... based in Canada with outstanding work by acrobats and gymnasts, elaborate costumes, amazing scenery and sets, and beautiful music. I highly recommend checking them out. I've seen twenty-seven of their shows live (and two of them twice), own all of the videos and the soundtracks. My favorite is still Quidam, the second one I saw, but there are wonderful aspects to each show, and part of the wonder of Cirque du Soleil is that each show has a different purpose and/or focus, which makes it a challenge to actually rate one show as "better" than another. I will say that a few of my other favorites are The Beatles: Love, Dralion, Ka, Michael Jackson the Immortal World Tour, and Varekai.

Football

The official site of the NFL
has links to the teams with lots of scores and stats. One statistic that seems to be missing is a unique piece of trivia that came to my attention with Superbowl XLI (since the Colts are my home team). The home fields of the Indianapolis Colts and the Chicago Bears are closer than any other teams that have played together in the Superbowl. The RCA Dome and Soldier Field are 182.21 miles apart. The second closest was Superbowl XXXV (2001) with Baltimore's M&T Bank Stadium and NY Giants' Giants Stadium 193.27 miles apart, and third place is held by Superbowl III (1969) where the New York Jets' Shea Stadium and the Baltimore Colts' Memorial Stadium were 202.97 miles apart.
There are also links to the CFL
the Wikipedia entry on the WLAF
and Arena leagues! For the latest news on the sport (as well as links to many other sports) check out ESPN's
official site! You can also check out Cheerleader's Central for some of those famous Pro football cheerleading squads.

Last, but most certainly not least.... ROLLER DERBY! Check out the WFTDA and find a team close to you to watch, volunteer with, or skate for!